Sound-Link is the official UK Distributor for:  Microtech Gefell • ME-Geithain • AETA Audio • HUM Audio • Håkan Pop Killer • Maier Sound TURTLE • True Phantom
---
During the current COVID-19 situation, Sound-Link is fully open for business – we can easily be contaced by phone or e-mail (see "contact us" page).
---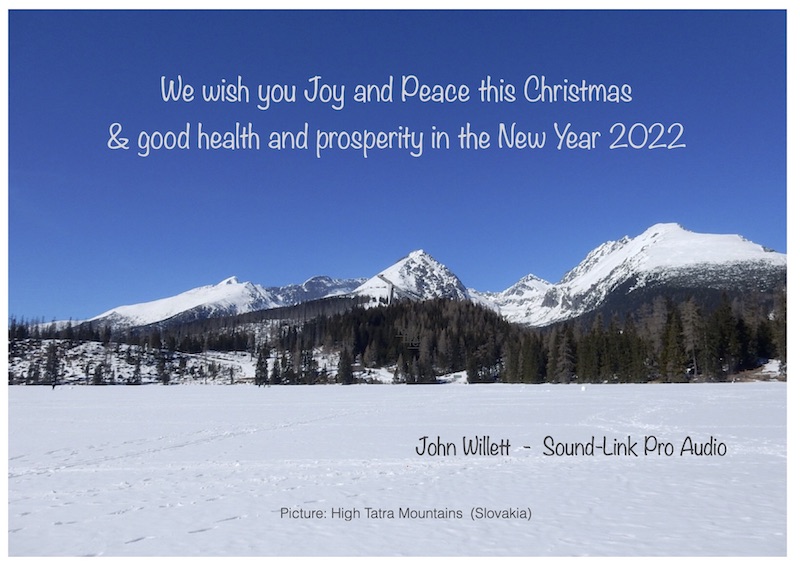 ---
AETA Audio

have now added DANTE and 5G to their codec range – they also have exciting new products coming which we will be showing at the MPTS exhibition at Olympia in May – we hope to see you there.
---
We hold demo units of most Gefell microphones, several ME-Geithain monitors, HUM Audio microphones, the Turtle and True Phantom – we can also easliy arrange demonstration units of any AETA codec.  Any loan unit sent out from Sound-Link is UV sanitised.

So, although personal visits have to be curtailed for the time being, we can still arrange any demonstrations required and deliver any item ordered.
Stay Safe!
---
---
Working from Home?
For broadcasters we have the excellent Gefell M930 broadcast set, which includes shockmount and Håkan Pop Killer and the range of superb AETA codecs which will enable excellent quality audio from anywhere.  The new eScoopfone even enable a high quality codec on a smartphone.
For the musician we have the the range of Microtech Gefell capacitor microphones and the HUM Audio range of ribbon microphones – maybe now is the time to be creative at home and record all that music in your head.
As everything is delivered direct from the central warehouse there is no need to leave the house – and – we are here on the phone (or e-mail) to answer any questions you may have.
---
NEW AETA eScoopfone

– available now – see HERE
---
REVIEWS
The New HUM Audio ARM-1 microphones have had an excellent review in the July issue of Sound On Sound (See here) and the Gefell M 102 received a very nice review in the October 2019 issue.
They said

"The M102 is a very fine microphone indeed, with superb levels of transparency and resolution, deep bass extension, and crisp clear transients."
You can read the full M102 review here.
---

We were at IBC 2019 for the first three days – during that time the IPS video crew did interviews with both AETA and Gefell about new products launched at the show.
The video with

AETA

about the new

e

Scoopfone smart-phone app is HERE – this is available on the Apple App store NOW (see above).
The video with
Microtech Gefell

about the new M 102 microphone and the "Cube" 3D microphone array is HERE.
---

.At the annual AES European Convention in Dublin in 2019.  Sound-Link were manning the Microtech Gefell stand (and also showed the AETA codecs).  During the show, John WIllett was interviewed about the new microphones and AETA codecs – you can see the video above.
.
.
---
.
.
---

---