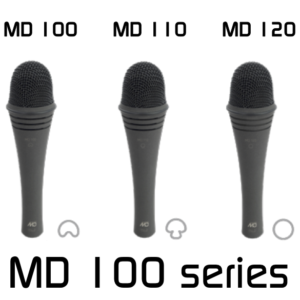 A series of rugged dynamic microphones for stage or reporter use
MD 100 – Cardioid

MD 110 – super-cardioid

MD 120 – omni-directional


.




Rugged and tough

Excellent rejection of external electromagnetic fields

Well weighted and balanced

Low handling noise

Excellent off-axis rejection (not MD 120)

Suitable for tough stage use

Rugged dark grey Nextel® coating
"…they are seriously good microphones that should last a lifetime."
Hugh Robjohns, Sound On Sound, March 2015
The MD 100 series is a series of rugged dynamic microphones designed for tough stage and reporter use.
The MD 100 has a cardioid response, the MD 110 is super-cardioid and the MD 120 is omni-directional.
They have excellent rejection of external electromagnetic fields and are well weighted and balanced in the hand.
The Rugged dark grey Nextel® coating means that the microphone is unlikely to slip in sweaty hands and also non-reflective which meansd that it is unoptrusive on camera and on stage.
Finish: dark grey NEXTEL®
A Brief History of Microtech Gefell
Sound On Sound review of the MD 100 & MD 110
Sound On Sound review of the MD 120
---
Supplied with:
Wooden case
NB: a microphone holder is NOT supplied with these microphones
Optional Accessories:
Windscreen – W 10
Microphone holder – MH 75
XLR cable, 10m – C 70
SPECIFICATIONS: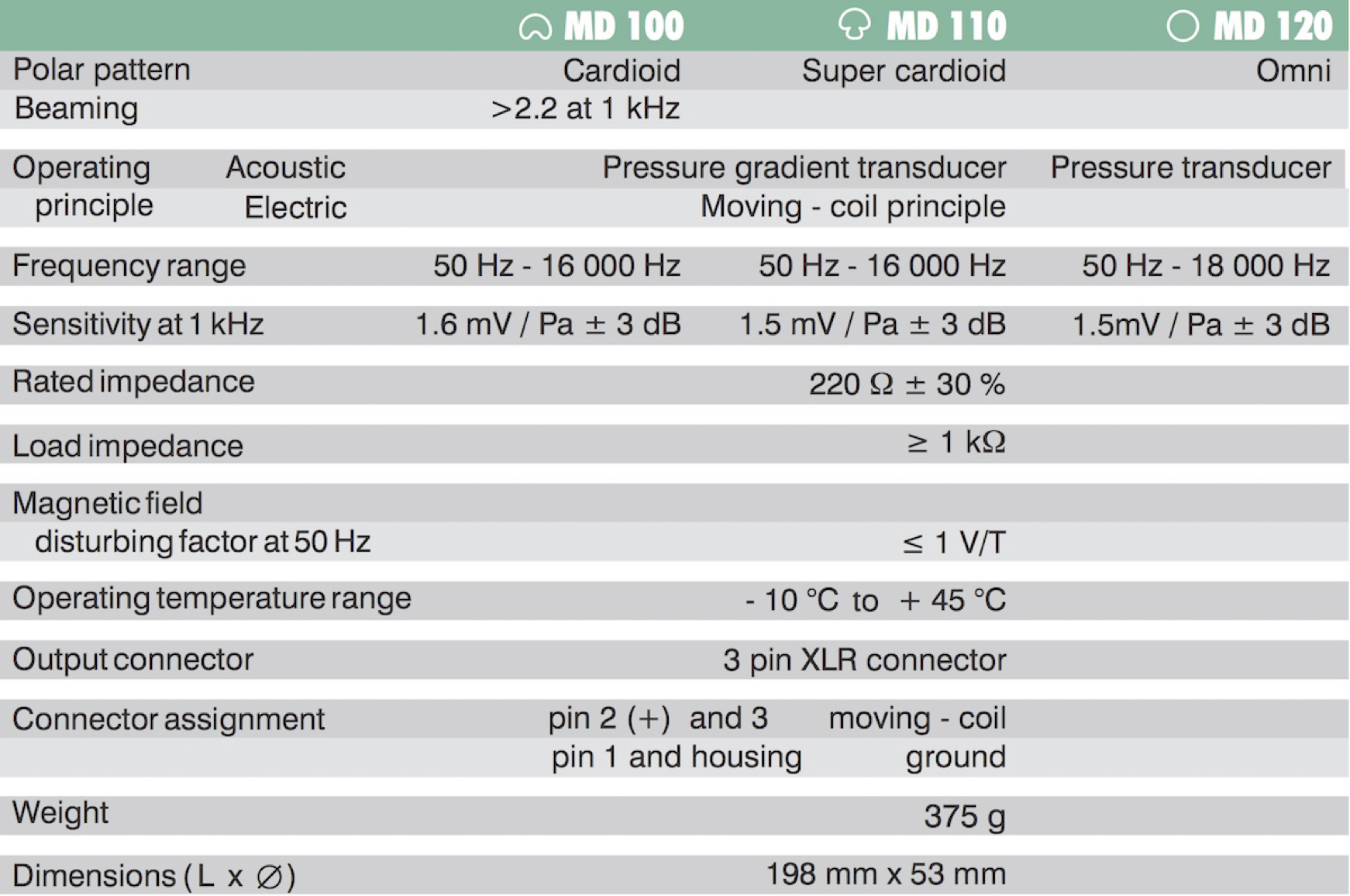 ---